By: Excerpt from MOE, in Category: Primary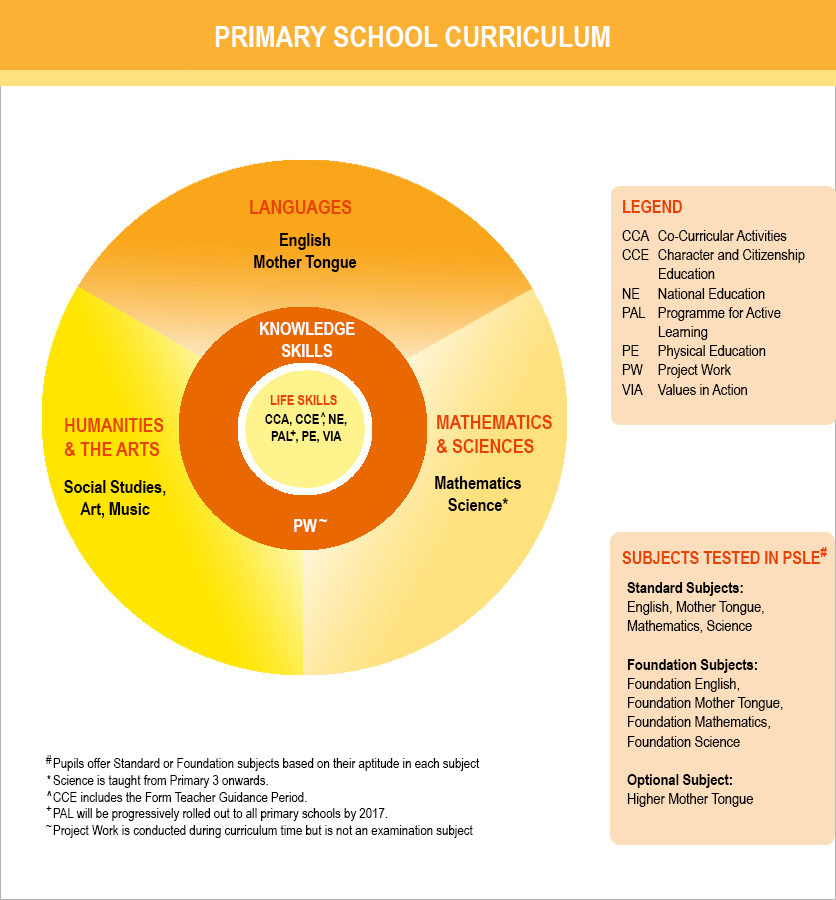 The inner circle centring on life skills ensures that students acquire sound values and skills to take them through life as responsible adults and active citizens. It comprises the non-academic curriculum.

The middle circle on knowledge skills seeks to develop students' thinking, process and communication skills. This will enable students to analyse and use information and be able to express their thoughts and ideas clearly and effectively. It comprises skills-based subjects.

The outermost circle covers the content-based subject disciplines i.e. Languages, Humanities & the Arts, and Mathematics & Sciences. It ensures that students have a good grounding in content across different areas of study.